Last April saw the 20th Anniversary of the release of Massive Attack's iconic no.1 album Mezzanine. Mezzanine is a record born of the spirit of collaboration. Its songs frequently feature guest vocalists Elizabeth Fraser and Horace Andy and interweave samples from the likes of The Cure and Velvet Underground.

Fast-forward 20 years and the internet has extended that collaborative model of creation far beyond the walls of the recording studio. In the world of Instagram, TikTok and Youtube, fans are constantly downloading, re-purposing and distributing their own versions of their favourite songs.
So how do we turn that into creative and economic opportunity for songwriters and artists?

To celebrate Mezzanine's 20th Anniversary, Massive Attack released a remix-able version of the album called Fantom Mezzanine. Fantom allows fans to create their own versions of tracks from Mezzanine on their phone using AI, customising the results by recording their own audio samples, walking (or dancing!) at different speeds or pointing their camera at objects hidden in the song lyrics. The app works by selecting and manipulating different audio samples and stems in real time using AI and stitching them together seamlessly to create a piece of music that is different every time.
Fantom shows how we can re-arrange pieces of the past with technology to make new art. But what about crediting and paying the original creators?

Blokur worked with Massive Attack to develop a system that tracks the path of every audio sample or stem — drum loops, basslines, user-uploaded audio and even AI-composed voices — through Fantom's remix process to identify where every piece of audio ends up in the final mix. The app identifies each piece of audio through an audio fingerprint and links it to all the relevant interested parties — songwriters, artists, labels and publishers. It then uses that data to stitch together a new rights structure for each remix on the fly.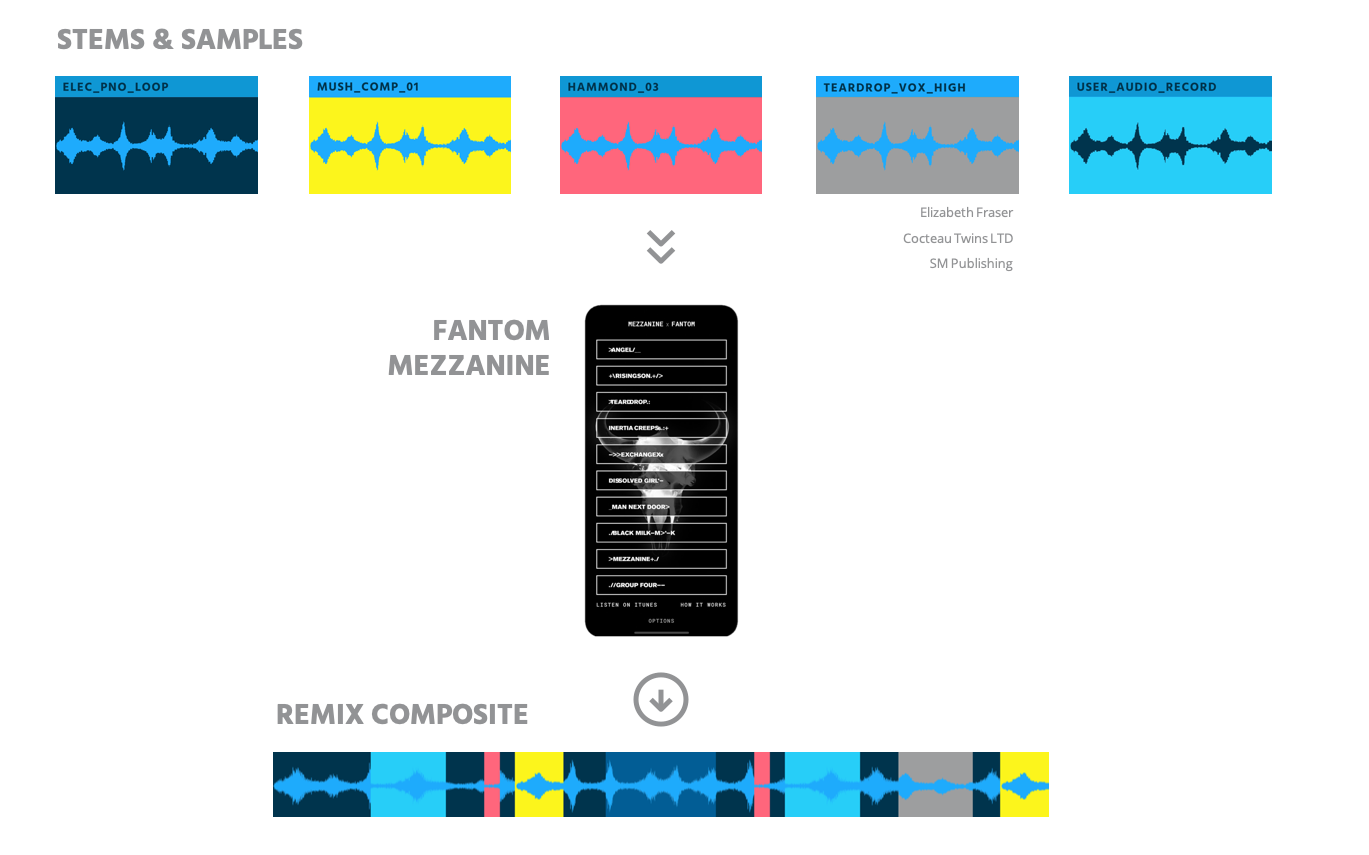 Blokur's Fantom backend allocates rights and royalty shares based on a set of rules designed to automatically produce a fair result based on everybody's contribution — including the remixer. We built a simple dashboard allowing the different parties to monitor the usage of their music in Fantom's remixes, and everything is tracked on the blockchain to enable musicians and rights holders to prove for themselves that the splits are fair.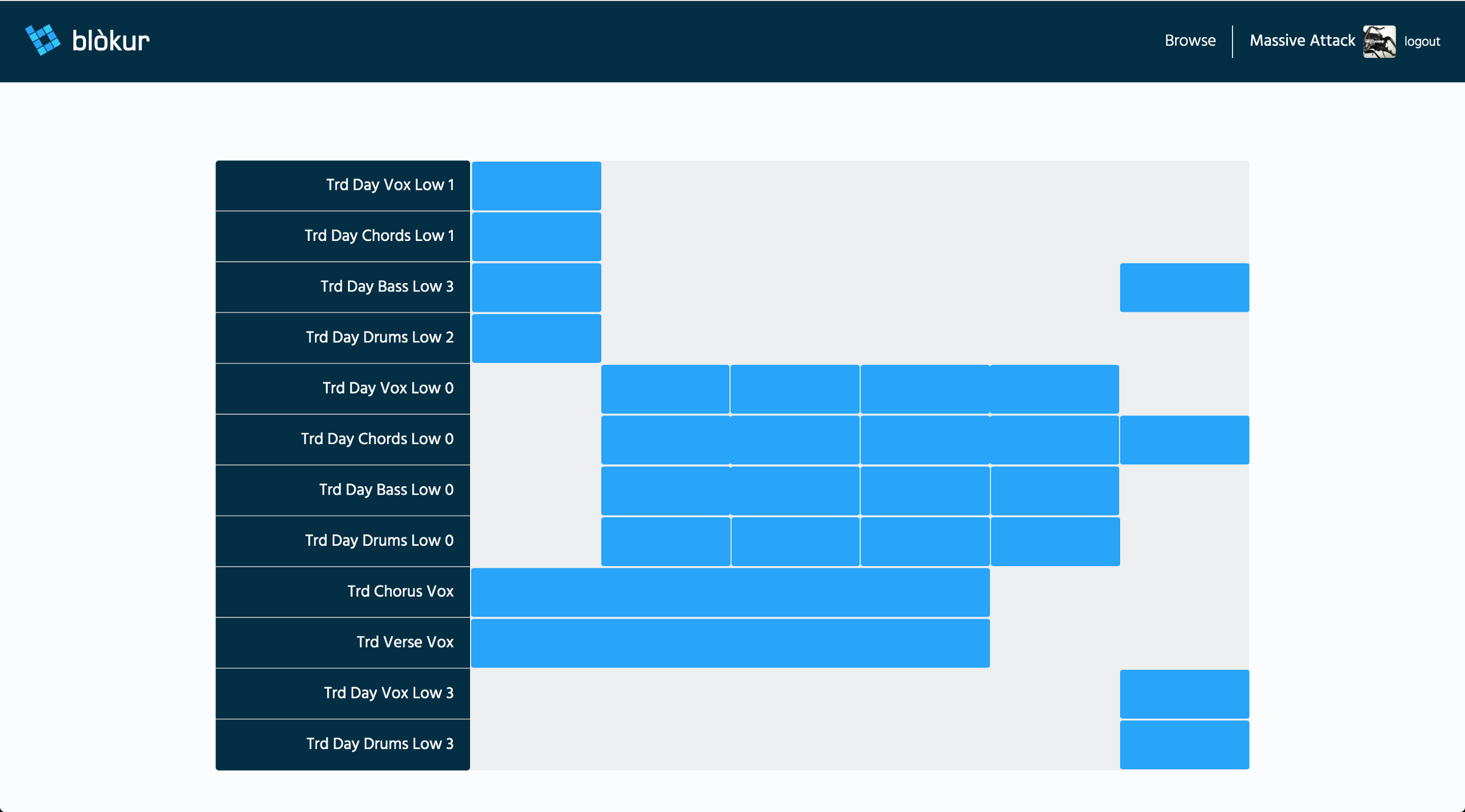 Fantom Mezzanine is just the tiniest hint at a coming era of creation where humans and machines collaborate to create new art by stitching together pieces of the past and the future at massive scale. If we are going to unlock the value of this new opportunity we need to build the infrastructure to track, report and pay out on individual stems and samples. Blokur's Fantom backend may be a walled garden for now, but it demonstrates how technology like Blokur can drive value and opportunity for musicians and music companies as the digital world continues to evolve.
Want to read more? Read Wired Magazine's feature on Massive Attack and Fantom here. Got a project you'd like to discuss? Get in touch.